Brevis Choir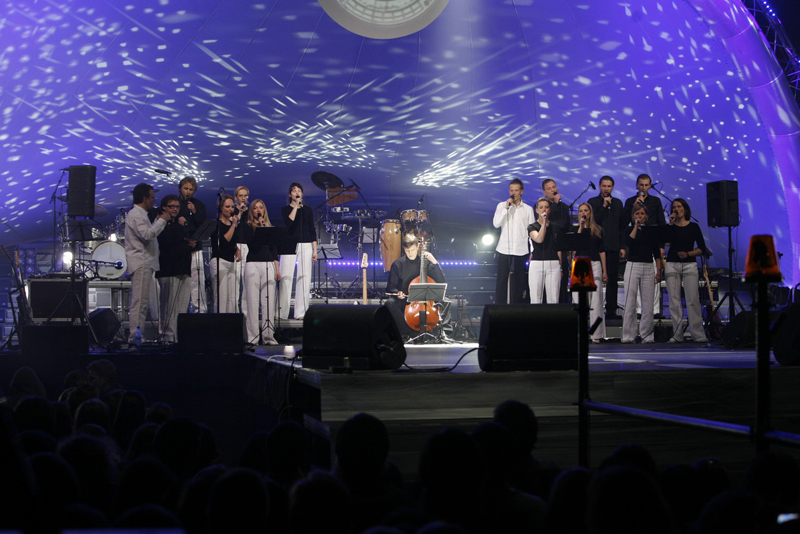 "When the best of the best come together, it is always very difficult to pick the winner. However, Brevis was truly outstanding on the stage - the choir that radiates exceptional musical feelings."
Eskil Hemberg, chairman of the jury at the European Grand Prix for Choral Singing Contest in 2003.

One of Lithuania's leading choirs has won more than 40 awards at international competitions and festivals, including five Grand Prix titles. In 2003, the choir took the European Grand Prix in Choral Singing, the top award for amateur choirs in Europe.

The group of about 25 singers is remarkably rich in terms of musical spectrum which includes compositions of different epochs, genres and styles, from Renaissance and Baroque to jazz and new music. The Brevis Choir has performed in many countries throughout Europe as well as in Latin America and Japan. The choir has given concerts with the best Lithuanian orchestras and ensembles.

Together with the Brevis Consort established several years ago, the choir has presented a number of programs of Renaissance and Baroque music in Vilnius and other cities around the country. Considerable part of that repertoire has been performed for the first time in Lithuania. On the other hand, the Brevis Choir has given premieres of several dozens of pieces written by Lithuanian and foreign composers.

For its artistic activity, the choir has received a number of important awards in Lithuania, such as The Golden Bird from the Centre of the Lithuanian Culture, The Golden Disc from the Lithuanian Composers' Union, and the St. Christopher's Prize from Vilnius Municipality. In 1998, Brevis won the Grand Prix at the national choir competition. To mark the choir's remarkable contribution to the promotion of choral singing in Lithuania and in Europe, Italy's Fondazione Guido d'Arezzo presented the Brevis Choir with its prestigious Guidoneum Award in 2009.

Conductor and composer Gintautas Venislovas (b. 1973) took over as the choir's leader in 1993. He is one of the most distinctive musicians of his generation in Lithuania. He has been named best choral conductor at three international choir competitions. Since 2001, he has been a member of international juries at Europe's most prestigious contests for choirs. He has been teaching choral conducting at the Lithuanian Academy of Music and Theatre since 2003. As a composer, he has written several masses and motets for mixed choir as well as a number of compositions based on folk tunes, and songs for children choirs. Arrangements and transcriptions, from musicals and rock operas to the national anthem version for a music-box, constitute a considerable part of his output.