DAR 2015 PROGRAMME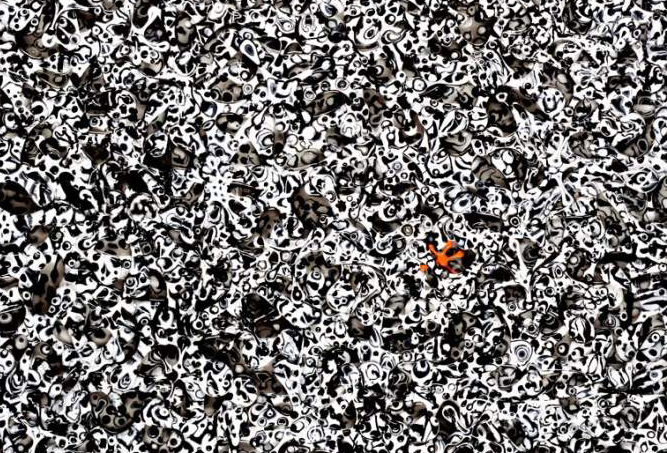 Smile in the Crowd. Image by Stephen Farley
Aiming to encourage international cultural exchange and cooperation between artists from different genres and countries, the Lithuanian Composers' Union initiated the International A.I.R. (Artist-In-Residence) Programme in 2011 with the financial support from the Lithuanian Ministry of Culture. In 2012 this programme adopted a new name DAR (Druskininkai Artists' Residence). DAR are inviting an International and Lithuanian artists to stay and work in the Artists' Guesthouse of the Lithuanian Composers' Union in Druskininkai, a year-round international resort some 130 km southwest of Lithuania's capital Vilnius.
During the period of their residence, the scholarship holders of the DAR Programme are expected to create and present their new work(s), thematically related to the theme of
DAR 2015 - IDENTITY
. Selected projects during the period of two to four weeks by awarding residence scholarships and providing rent-free apartments for the selected period can explore this theme through many aspects as: religion, self-perception, social community, individuality and etc.
LIST OF THE PROJECTS:
COLLABORATION LITHUANIA - AUSTRIA
BRON BATTEN. KABARETAS
BREVIS CHOIR PROJECT
PIANO SOLO
COLLABORATION BETWEEN DAR & MoKS RESIDENCIES
About the Partners

Sound and Music's vision is to create a world where new music and sound prospers, transforming lives, challenging expectations and celebrating the work of its creators. Our work includes composer and artist support and development, partnerships with a range of organisations, live events and audience development, touring, information and advice, network building, and education. We champion new music and the work of British composers and artists, and seek to ensure that they are at the heart of cultural life and enjoyed by many. Further information about Sound and Music is available at www.soundandmusic.org

A.I.R KREMS - it is a multi-disciplinary program for architects, visual artists, musicians and writers. In order to promote international exchange, the federal state of Lower Austria has initiated an artist-in-residence program, for which it has set up five studio apartments and a large common room on the top floor of the former carpet factory within the Art Mile in Krems (Kunstmeile Krems). In order to ensure diversity and a vibrant atmosphere among the studios, the program will award its scholarships to artists from the fields of visual arts, literature, architecture and music. These studio apartments, which have housed artists from many different countries since 2000, serve as temporary living and working spaces and provide the opportunity for both international and interdisciplinary exchange. More information...

return